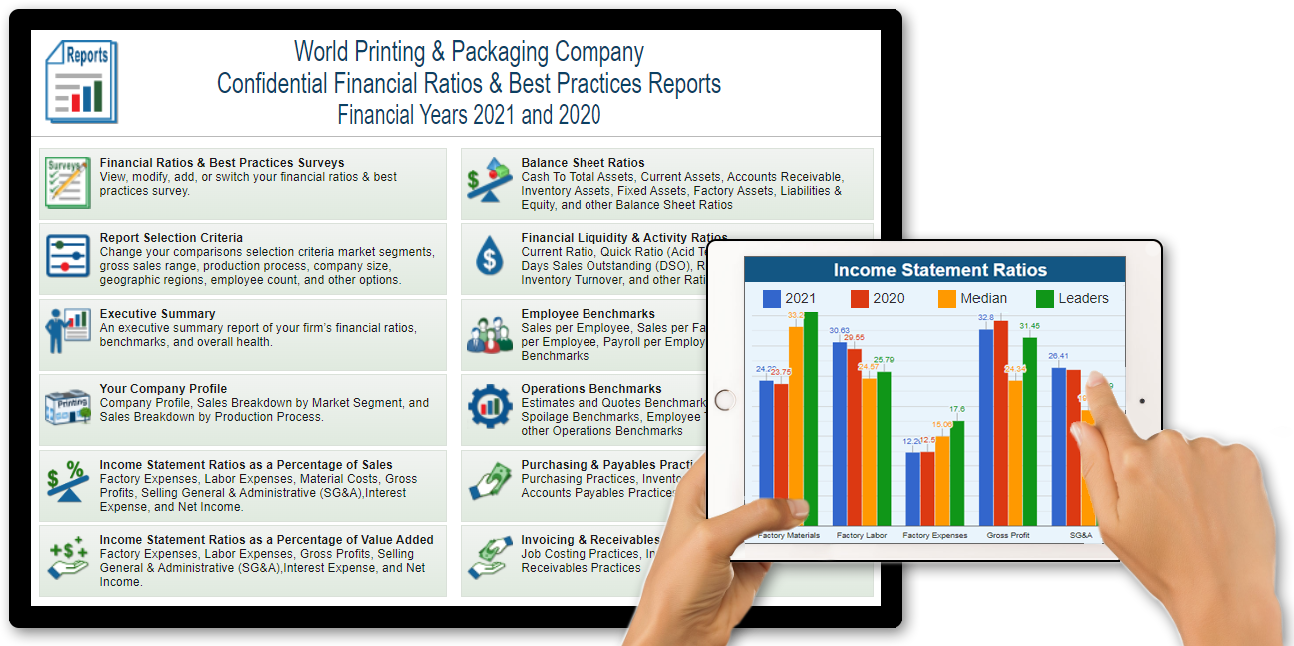 FinancialRatiosAdvisor.com guides you through the process of entering your financial statement, balance sheet, and other information into the easy-to-use online forms. You can enter multiple years of financial data to examine the current performance of your company in comparison to past years.
The system performs a detail analysis of your data and generates comprehensive company-specific Financial Ratios & Best Practices Reports. The reports contain over 100 ratios, benchmarks, key performance indicators, and metrics about your companyís financial condition, areas that need attention, a weighted score of how your ratio compares to the median of all participants and the industry profit leaders, and advice for improving your profitability.
Financial Ratios Advisor provides a more detail analysis of your financials and business practices than what you would receive from any CPA or financial consultant; and for thousands of dollars less!