How Financial Ratios Advisor Works
In just 2 easy steps, ....
Enter your financial statement, balance sheet, and other information
into the 8 easy-to-follow user-friendly entry screens.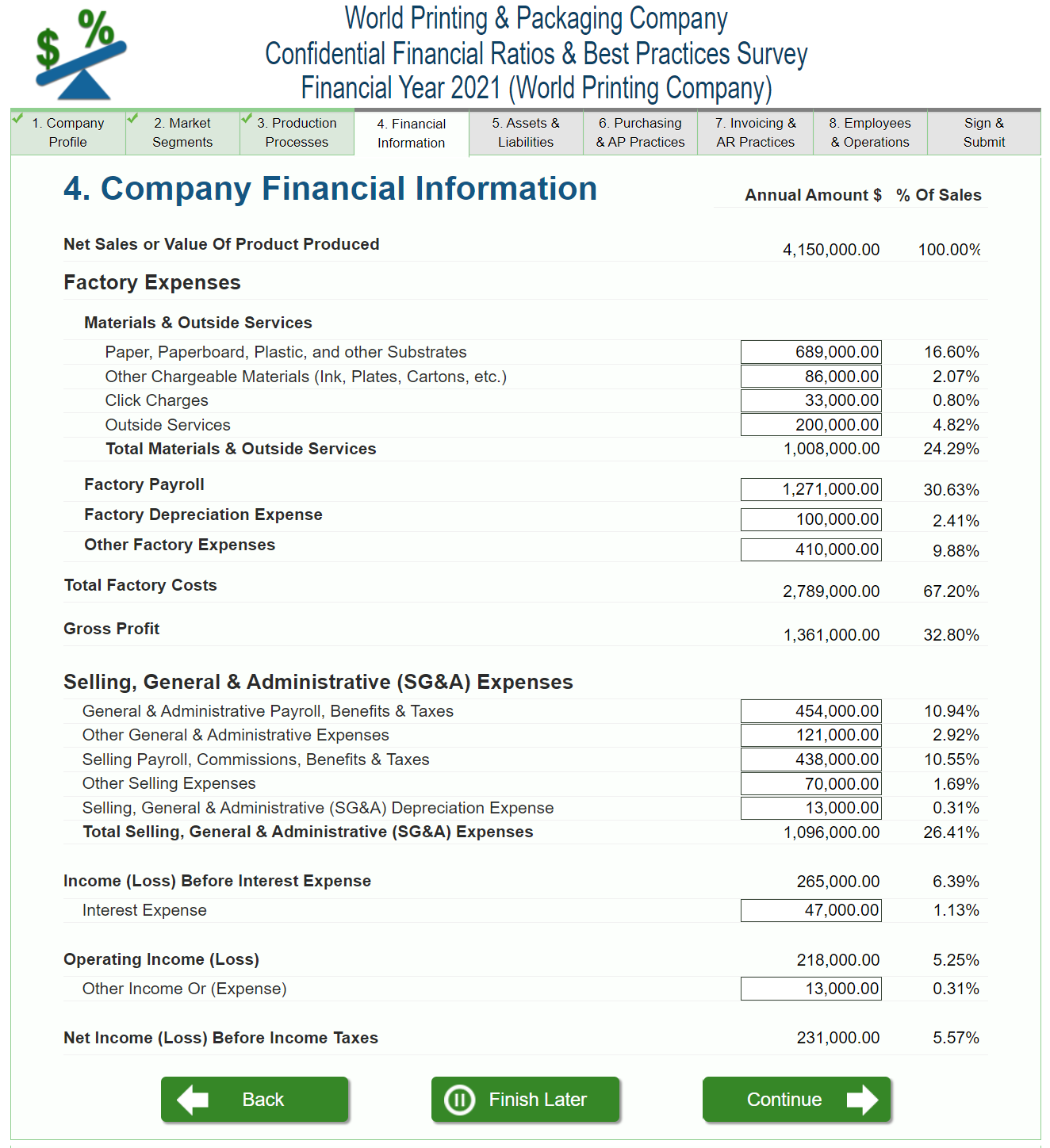 The system generates comprehensive financial analysis reports about firmís
financial health and how you compare other printing and packaging organizations
using over 100 financial ratios and benchmarks.