With todayís volatile economy, printing organizations must be armed with the best possible information and tools to sustain the business and support future growth. Profectusí FinancialRatiosAdvisor.com printing industry financial ratios and best practices analysis tool is one of them.
FinancialRatiosAdvisor.com evaluates your financial statement, balance sheet, and other information and provides insight into your firmís overall health. It analyzes and benchmarks your financials against other printing and packaging organizations and industry profit leaders. Over 100 quantitative industry specific ratios and benchmarks measure your firm's liquidity, operations, efficiency, solvency, profitability, business practices, and other key performance metrics.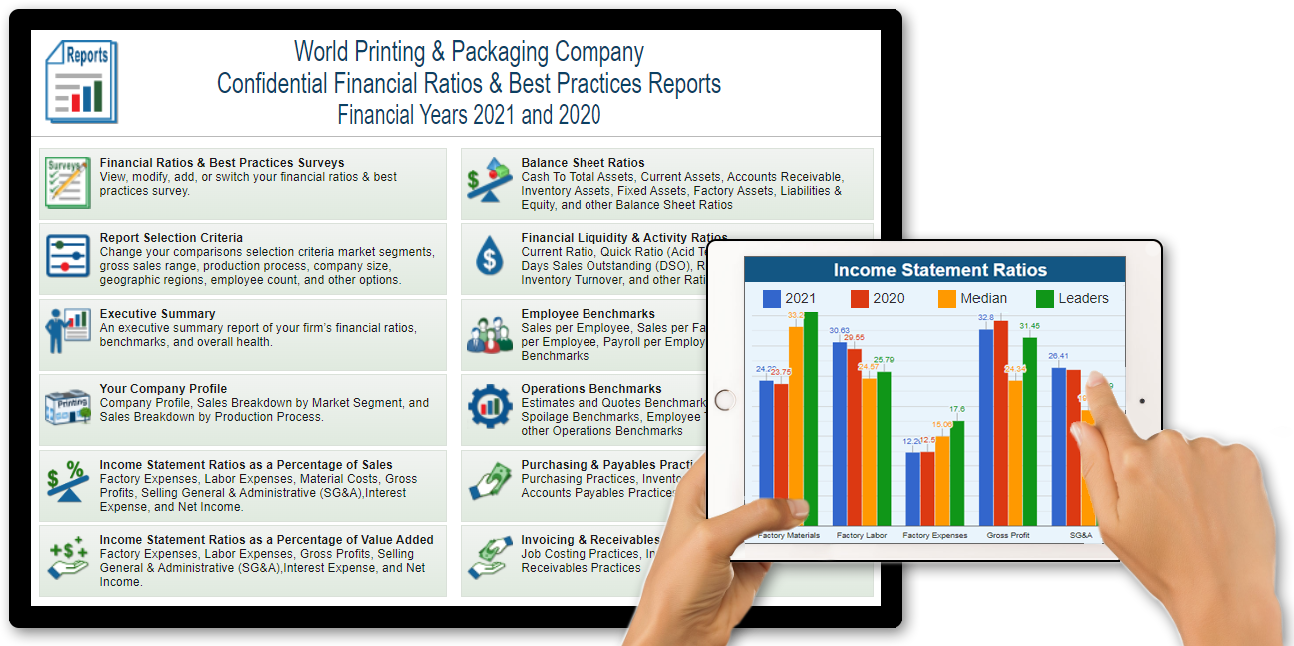 FinancialRatiosAdvisor.com provides a clear picture into your ratios and benchmarks with calculation methods, tables, graphs, diagrams, summaries, detail explanations, and recommended strategies for improvements.

Over 100 industry specific ratios and benchmarks.


Simply enter your income statement and balance sheet.


Performs an in-depth analysis of your organizationís health.


Benchmarks your organization to others and profit leaders.


Pinpoints your organizationís strengths and weaknesses.


Provides industry advice for improving your organization.


Enter, analyze, and compare ratios for multiple years.


Your information is secure, protected, and confidential.


Helps to establish credit with suppliers, securing loans, or pursuing investors.


Provides the data necessary to support management incentives.