Benefits
In just weeks you will thoroughly narrow down a long list of products to a single "Best Fit" solution for your organization
You will be confident that you have considered the full gamut of products and options before investing in a system.
Saves your organization hundreds of hours and thousands of dollars researching products
Our proven Request For Proposals (RFP) and contract negotiations will lower your investment costs and save you from costly errors
Our expertise and professionalism will bring credibility to your project and promote employee buy-in; greatly improving your selection process and the implementation of your new system
Assesses the current state of the IT environment, including current functionality, integration, data availability, capacity, and resources
Identifies the areas requiring improvement and the barriers which need to be eliminated
Identifies the gaps where the current IT environment is insufficient to meet the administrative and production computing needs of your organization
Highlights the opportunities and constraints imposed by the culture and environment of your organization
Supports your organization in articulating the vision for the effective use of Information Technology
Provides recommendations for closing gaps in the current IT environment
Identifies appropriate next steps and create action plans for implementing these recommendations

"Profectus' expertise was a very good fit to help us find a new MIS system. We accomplished in a very short time what would have taken us at least a year on our own; and without as good of results. I absolutely recommend Profectus. We could not have done this project with them."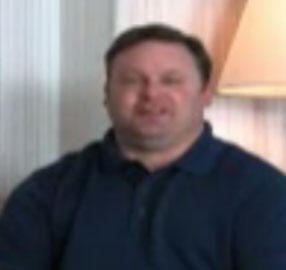 Brain, Director of IT
KDM P.O.P. Solutions Group
Cincinnati, OH
250 employees, 4 locations
Sheetfed, Large-Format, Digital, Screen, Signs, POP, Commercial, Fabrications

"We engaged Profectus to help us find an ERP system for our label business because of their proven approach, process, and the time savings. Profectus identified critical requirements that we would have not thought of without their help. We are not in the business of searching for software."

Carl, Finance Manager
Etiquetas Modernas
Mexico City
90 employees
Labels, Flexography, Fulfillment

"Profectus' expertise was a very good fit to help us find a new MIS system. We accomplished in a very short time what would have taken us at least a year on our own; and without as good of results. I absolutely recommend Profectus. We could not have done this project with them."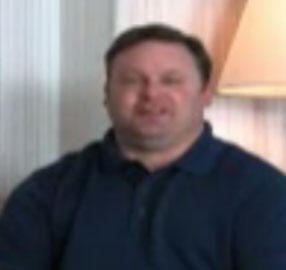 Brain, Director of IT
KDM P.O.P. Solutions Group
Cincinnati, OH
250 employees, 4 locations
Sheetfed, Large-Format, Digital, Screen, Signs, POP, Commercial, Fabrications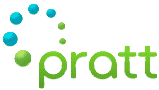 "Profectus developed an excellent method of simplifying the often overwhelming task of selecting the best management information system. In just a few weeks, they helped our company easily perform a analysis of providers and narrowed the field to a short list of finalists and select a new system. Their industry knowledge is invaluable. They even saved us money on the final negotiations. I would recommend Profectus' consulting practice to any graphics related company."
Top qualities: Expert, Good Value, On Time

Don, Vice President Operations
Pratt Corp.
Indianapolis, IN
250 Employees
Sheetfed, Digital, Screen, Signs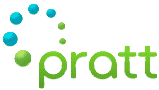 "Profectus developed an excellent method of simplifying the often overwhelming task of selecting the best management information system. In just a few weeks, they helped our company easily perform a analysis of providers and narrowed the field to a short list of finalists and select a new system. Their industry knowledge is invaluable. They even saved us money on the final negotiations. I would recommend Profectus' consulting practice to any graphics related company."
Top qualities: Expert, Good Value, On Time

Don, Vice President Operations
Pratt Corp.
Indianapolis, IN
250 Employees
Sheetfed, Digital, Screen, Signs
ERP / Management Information Systems Consulting Services
Information technology is a critical ingredient for maintaining a competitive and successful printing business. The risks are higher than ever.
Profectus knows how to help printing organizations maximize the value of their IT investment. Our advisory solutions help organizations find a new best-fit software solution, implement software to exploit functionality, and assess their current IT situation and risks.
Our consultants have a thorough understanding of business and production management information systems, ecommerce solutions, and web-to-print software from over 25-years of helping printers evaluate and purchase systems, product demonstrations, attending training classes, product implementations, reading product documentation, user groups meetings, industry committees, surveys, and studying the latest trends. We know how to apply them to printing businesses.
---
Software Evaluation and Selection Consulting Services
Quickly evaluate over 100 business and production management software ERP products and select the solution that best fits your business requirements.
Business and production management systems for the printing and packaging industry provide a rich and diverse set of options for organizations. The abundance of options can, however, make the process of selecting the most appropriate solutions a daunting task. Especially with over 100 products to choose from. You hope to make the right decision, but you do not have the expertise, time, or resources to thoroughly evaluate the countless systems so that you can make an informative and confident decision.
Profectus' consultants can help you make the right software investment decision. Our software selection approach is designed to help printing organizations confidently evaluate and find a solution that will best fit their needs. It is based on a proven methodology that has help printing and packaging organization throughout North America evaluate, purchase, and implement systems.
Profectus is the industry's leading authority on systems and has a profound understanding of the vendors, software products, functionality, features, successes, and failures from:
30-years of helping printers evaluate and purchase systems
observed over 500 product demonstrations
participated in over 200 implementations
involved with over 100 software sales contracts and negotiations
regularly conducts product and satisfaction surveys
involvement with industry associations and committees
---
Software Implementation Consulting Services
A unique solution for implementing and applying management software to your printing business and maximizing the value of your investment.
You just made one of your toughest decisions and purchased a new print management system for your business. Or maybe you have a system you just can't seem to get fully utilized.
A print management system is a major capital investment by any measure. It requires a significant amount of resources and commitment to implement, easily costing you thousands of hours and dollars. When properly utilized, a business management system will provide generous paybacks to your printing organization by reducing costs, improving productivity, improving customer relations, increasing profits, and empowering your people with timely and useful information. Many printers stake their competitiveness, financial stability, and future on the outcome. The risks can be high.
Profectus provides the printing industry's most comprehensive solution for implementing management systems – from front office operations like sales, estimating, order entry, and finance, to back end operations such as scheduling, production, shipping, fulfillment, and distribution. We reduce your implementation costs, free up resources, and eliminate interruptions to your business by managing the implementation, setting-up your data, realigning business processes, and keeping the project moving. The faster you get your solution in place, the sooner you will realize a return on your investment.
---
Software Risk Assessments
Designed to assess the risk of a company's information technology state to determine if and where your business at risk and how to reduce your liability. Get the details...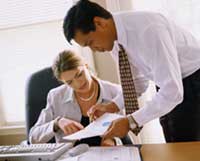 Running your business with substandard, outdated, or improperly implemented software may be putting our company at risk! The more an organization depends on a management information system the higher the risks may be. A risk assessment can identify positive opportunities and/or negative threats.
Profectus' software assessments are designed to quickly baseline the current "as-is" state of your company's information technology and compare your situation to printing industry accepted technologies. This assessment identifies where your information technology investment presently is and where it should be relative to your business objectives.
Profectus measures the risk of your situation based on 9 or more criteria's. Each criterion carries a risk weight based on the hazards they bring to your organization. By proactively identifying the risks, appropriate precautions can be put in place to eliminate or otherwise manage them.
Our software assessment will help you gain a thorough understanding of your organization, pinpoint gaps in your systems, determine if your business is at risk, and identify opportunities for improvement. Our recommendations take in consideration not only at your immediate needs, but also where you need to be for the future.