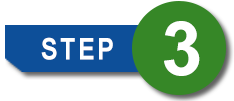 Use your costs & rates to make business and pricing decisions.
Cost Rates Advisor will calculate the out-of-pocket costs and budgeted hourly rates for your equipment or service so you know how much to charge to recover costs and make a profit.
It gives you the rates needed by your MIS/ERP software for estimating, pricing, and tracking job costs such as Enterprise 32, Avanti, ePace, Monarch, Tharstern, Accura, Printreach, Radius, Microsoft Dynamics, and other software.
Rates can be computed for prepress, mailing, sheetfed presses, web presses, large format, flexographic, ink-jet, copiers, rewinders, cutters, folders, gluers, binders, handwork, kitting, warehousing, and more.
Click a button below for an example detail cost and budgeted hourly rates analysis